---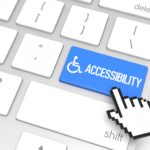 ACCESSIBILITY STATEMENT
This website is run by Newborough and Borough Fen Parish Council. We want as many people as possible to be able to use this website. For example, that means you should be able to:
Zoom in without the text spilling off the screen
Navigate most of the website using just a keyboard
Listen to most of the website using a screen reader
We've designed this site with accessibility in mind. Some of the general features include:
The use of clear, simple language which is easy to understand.
The use of common web conventions.
Avoiding the use of blinking or flickering elements.
The site uses cascading style sheets (CSS) for visual layout. Where possible, we've also made our website navigable, usable and readable if your browsing device does not support style sheets
Navigate most of the website using just a keyboard
Careful use of text colours, size and background colours to help people with a range of visual impairments. Our site is usable by anyone with colour deficient vision. We've checked the site's font and background colour to ensure there are no combinations against the different colour blindness conditions and ensured that all information is still clear.
We've designed all pages on our website so that all information that is conveyed with colour is also available without colour.
We've made navigation links consistent between pages throughout the site
Placed page items in a logical order and making the website easy to navigate helps people with visual impairments, motor deficiencies and cognitive disabilities.
Our website does not use pop-up windows unless they are appropriate. Acceptable cases, for example, are when it is important to see the browser window you've just navigated from in the background.
Forms and tables are clearly labelled to help readers to understand the content on a page and to fill in content into correct form fields.
Our accessibility software allows users to increase or decrease the font size making it easier to use if you have a disability.
Reporting accessibility problems with this website
We're always looking to improve the accessibility of this website. If you find any problems not listed on this page or think we're not meeting accessibility requirements, you can contact us via our main contact page and we will do our best to accommodate your needs.
Enforcement procedure
The Equality and Human Rights Commission (EHRC) is responsible for enforcing the Public Sector Bodies (Websites and Mobile Applications) (No. 2) Accessibility Regulations 2018 (the 'accessibility regulations'). If you're not happy with how we respond to your complaint, contact the Equality Advisory and Support Service (EASS).
Technical information about this website's accessibility
Newborough and Borough Fen Parish Council is committed to making its website accessible, in accordance with the Public Sector Bodies (Websites and Mobile Applications) (No. 2) Accessibility Regulations 2018.
This website is compliant with the Web Content Accessibility Guidelines version 2.1 AA standard.
Content that's not within the scope of the accessibility regulations
PDFs and other documents
PDFs, Word, Excel, PowerPoint and other documents that are available on the website will download and run using the users privately owned software and as such, falls outside the scope of the accessibility regulations.
We do embed certain important items into the website such as the forthcoming Agenda, which allows full disability access.
This statement was prepared on 17th September 2020. It was last updated on 17th September 2020.
Copyright Newborough and Borough Fen Parish Council 2020. Should you click on any link from this website to other websites you will leave this Website. The Parish Council makes no warranty or representation regarding the products or services contained on those websites nor does it endorse any other information or opinions expressed therein. No private data is collected (no cookies used) or stored on this website or screen reader.